Jyväskyläläinen Joplin lappaa energiaa 70- ja 80- luvun rockista
Virittelemme loistavia biisejä mm. sellaisilta bändeiltä kuin Free, Led Zeppelin, Lynyrd Skynyrd, AC/DC, Alice Cooper, Rival Sons, Queen, Thin Lizzy ja Whitesnake. Bändi on perustettu, kun laulaja sekä muu soittoporukka löysivät tiensä yhteen 2016.
Lähtökohtana on ollut esittää soittajille mieluisia kappaleita, joiden tyyli ajoittui 70-80 -luvun rankempaan rokkiin. Soitettaviin setteihin on valittu vain hyviä biisejä siten, että bändi voi sivistää kuulijakuntaa 70-80 -lukujen rokista. Keikkojen palaute on ollut aina positiivista ja hämmästelyä on tullut esiintymisen keikkavarmuudesta ja bändin yhteissoitosta.
Ohjelmisto
Soitamme kappaleita, jotka ovat mieluisia jokaiselle soittajalle, joten biisivalinnat ovat aina neljän henkilön takana. Perinteistä Bon Jovia meiltä on turha odottaa, mutta esim. hyvin toimivaa Queeniä ja Thin Lizzyä voimme taata soittolistalle.
AC/DC
Gone Shootin'

Powerage (1978)

Live Wire

High Voltage (1976)

Ride On

Dirty Deeds Done Dirt Cheap (1976)

Sin City

Powerage (1978)

What's Next To The Moon

Powerage (1978)
Aerosmith
Sweet Emotion

Toys in the Attic (1975)
Alice Cooper
No More Mr. Nice Guy

Billion Dollars Babies (1973)

School's Out

School's Out (1972)
Bad Company
Can't Get Enough

Bad Company (1974)
Creedence Clearwater Revival
Fortunate Son

Willy and the Poor Boys (1969)

Travelin Band

Cosmo's Factory (1970)
Deep Purple
Lazy

Machine Head (1972)

Never Before

Machine Head (1972)
Eagles
Get Over It

Hell Freezes Over (1994)
Free
All Right Now

Fire and Water (1970)

Wishing Well
John Fogerty
Walking In A Hurricane

Blue Moon Swamp
Kansas
Carry On Wayward Son

Leftoverture (1976)
Kiss
Detroit Rock City

Destroyer (1976)

Rock And Roll All Nite

Dressed to Kill (1975)
Led Zeppelin
Ramble On

Led Zeppelin II (1969)

Rock And Roll

Led Zeppelin IV (1971)

Rock And Roll, live 2022

Led Zeppelin IV (1971)

The Ocean

Houses of the Holy (1973)
Lynyrd Skynyrd
Gimme Three Steps

Pronounced Leh-Nerd Skin-Nerd (1973)

I Know A Little

Street Survivors (1977)

We Ain't Much Different

Twenty (1997)

Working For The MCA

Pronounced Leh-Nerd Skin-Nerd (1973)
Otis Redding
Hard To Handle

The Immortal Otis Redding
Queen
Crazy Little Thing Called Love

The Game (1980)

Hammer To Fall

The Works (1984)

Tie Your Mother Down

A Day at the Races (1976)
Rival Sons
Keep On Swinging

Head Down (2012)
Steppenwolf
Born To Be Wild

Steppenwolf (1968)
Sweet
Fox On The Run

Desolation Boulevard (1974)
The Doobie Brothers
China Grove

The Captain and Me
The Jimi Hendrix Experience
Fire

Are You Experienced (1970)
The Kinks
You Really Got Me

Kinks (1964)
The Knack
My Sharona

Get The Knack (1979)
The Rolling Stones
Jumpin Jack Flash

Live'r Than You'll Ever Be (1969)
The Spencer Davis Group
Gimme Some Lovin'

Gimme Some Lovin' (1967)
The Who
Pinball Wizards

Tommy (1969)

Won't Get Fooled Again

Who's Next (1971)
Thin Lizzy
Boys Are Back In Town

Jailbreak (1976)

Don't Believe A Word

Johnny the Fox (1976)
Tom Petty
Runnin' Down A Dream

Full Moon Fever (1989)
Uriah Heep
Easy Livin

Demons and Wizards

Stealin'

Sweet Freedom (1973)
Whitesnake
Crying In The Rain

Saints & Sinners (1982)

Give Me All Your Love

Whitesnake (1987)

Ready an' Willing

Ready an' Willing (1980)

Young Blood

Saints & Sinners (1982)
ZZ Top
La Grange

Tres Hombres (1973)
Soittajat
Joplinin soiton toimivuus johtunee sekä säännöllisestä harjoittelusta että soittajien kokemuksesta satojen keikkojen historiasta eri bändeissä. Tiedämme mitä teemme ja miten, kaikki mitä soitamme, soitamme hyvin.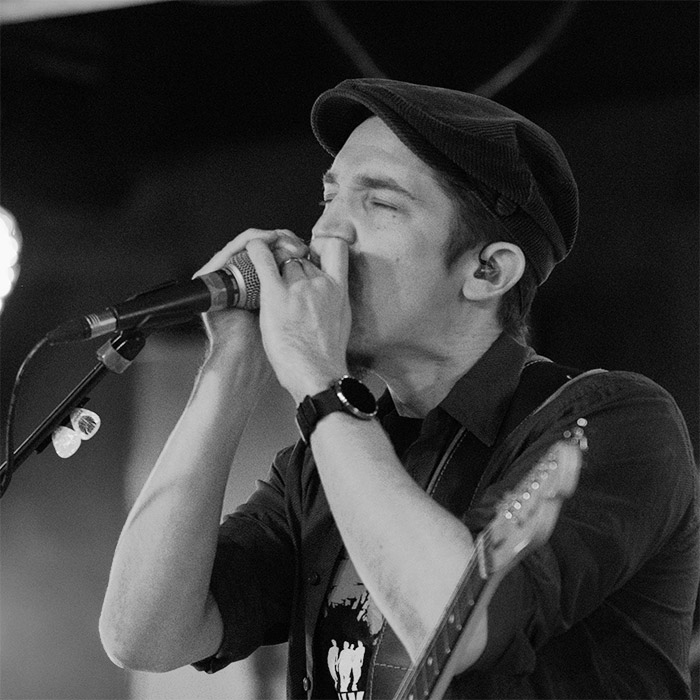 Jouni Sahiluoto
Laulu, kitara, koskettimet, huuliharppu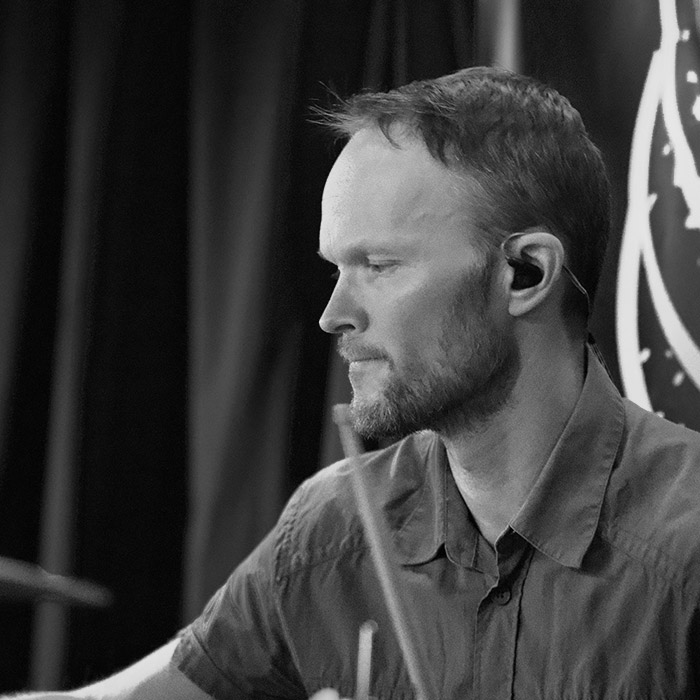 Mikko Hämäläinen
Rummut, taustalaulu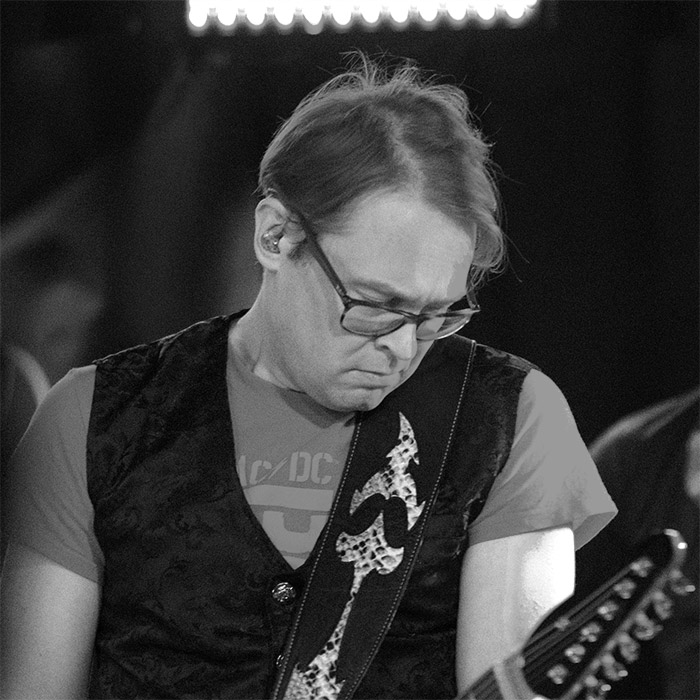 Arto Hautanen
Kitara, taustalaulu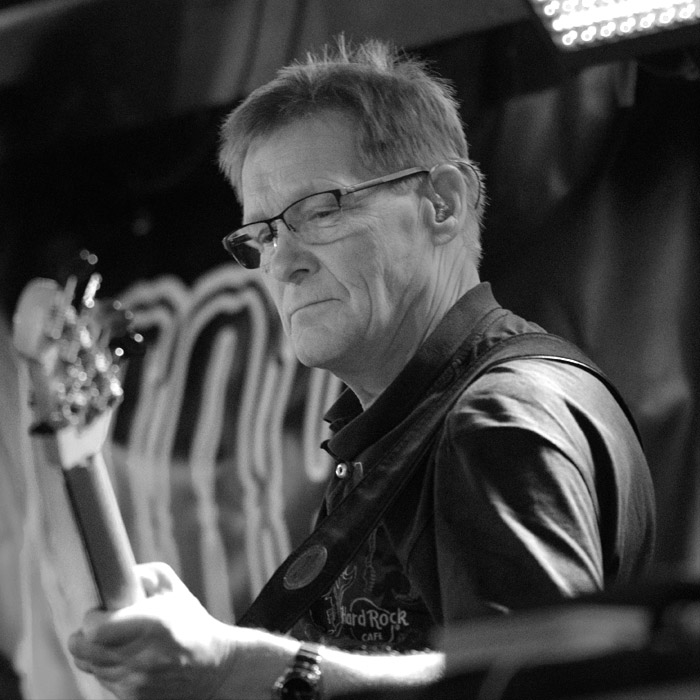 Keikalle
Meiltä löytyy oma äänentoisto, joten keikkapaikat, joissa ei ole kiinteää PA-laitteistoa, ei tuota ongelmaa. Tarvitsemme paikalle vain sähkön, tuomme itse loput keikkatarpeet.
Mikäli keikkapaikalta löytyy talon PA, olisimme iloisia, jos voimme käyttää omaa mikseriä. PA-laitteemme ovat: Soundcraft UI24R Digital, korvamonitorit, Mackie SRM450 ja Mackie SWA1501.
Keikka koostuu sopimuksen mukaan joko kahdesta 45 minuutin tai yhdestä reilun tunnin setistä. Toki voidaan viritellä muunkinlaista yhdistelmää tarpeen mukaan.

Kuuntele
Lutakko & Acid Man Street-studio demot 2018:
Live:
Joplin Popaparissa 24.11.2018
Tie Your Mother Down
Queen
School's Out
Alice Cooper
Keep On Swinging
Rival Sons
Yhteystiedot
Sähköposti: info@joplin.fi